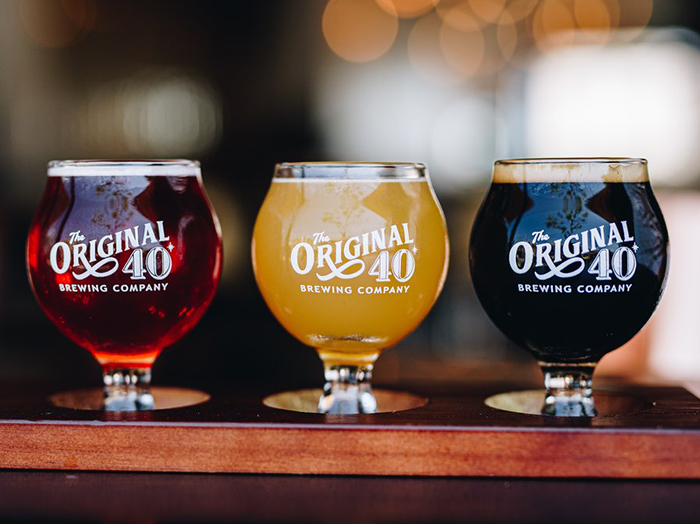 WINNER OF THE 7TH ANNUAL SORE EYE CUP!
Steve and Patricia Billings are longtime North Park business owners, having operated the neighborhood's U31 Bar for the past 11+ years and living in the North Park for the past 10 years. Their new venture explores the world of in house brewed beer paired with an elaborate food menu at the brand new The Original 40, named after the 40-acres of land purchased in 1893 by James Monroe Hartley that is now North Park.
BREWED IN SAN DIEGO
Located on University Ave., The Original 40 has a uniquely vintage design with a fresh, modern touch. Upon walking in you will feel the light fresh and comfortable atmosphere that makes this brewery easily home to North Park locals. The distinct look and feel was created in collaboration with Tijuana-based firm Duhagon Design.